When can artists use photos and how?
Homage or heist?
ARTISTS HAVE always "paid homage to" or "taken inspiration from" earlier work. But at what point does this become copying - rather than being a springboard for genuinely new work? In the UK the courts have suggested a rule of thumb that, if you lay the original and newer versions side by side and a layperson could see a connection, then there is likely to be an offence under the Copyright Act.
An artist made graphite-pencil-on-paper versions of four of my photos, from my book Neill & Summerhill, about the famous free school in Suffolk.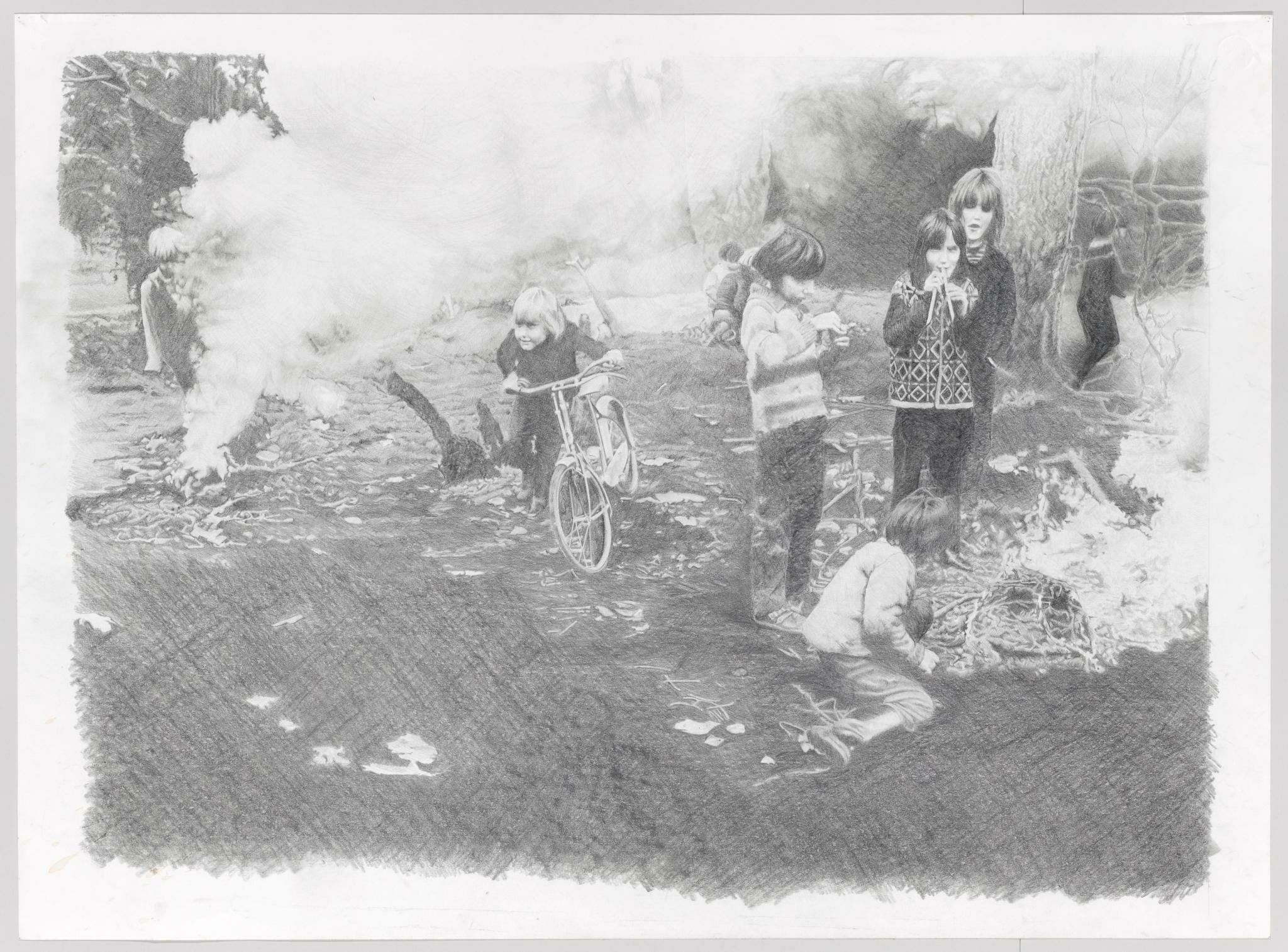 One of these was bought by a big US museum, the Whitney in New York city. The museum displayed it on their website, with all credit going to the artist and my input was not mentioned anywhere - neither my photo nor my book.
So I contacted the Whitney, and the museum added a line to the web page: "This drawing is a precise hand copy of a black-and-white photograph by the British photojournalist John Walmsley... who in 1968 published a book of photographs of the Summerhill School."
So far, so good. But, as copyright can exist only in original works and not in copies, I reckoned the artist could not own the copyright in these drawings - I did. The Museum would credit me as the copyright holder only if the artist signed a document agreeing it, or if there were a court ruling to that effect.
I contacted Pamela Morton, then the NUJ Freelance Organiser and received lots of advice from her. The NUJ paid for a barrister's opinion on the matter.
I could not go to the UK copyright small claims court (formally the IPEC, the Intellectual Property Enterprise Court). It would not rule on the copyright position on its own: there had to be a cause of action. As all this had happened many years ago, it was time-barred, except for one instance which was within the Limitation period of six years. That recent act was the artist posting the drawing on a site that promotes artists and shows their work. That was my cause of action.
Happily, before I sent the papers to begin legal action, the artist signed the necessary document confirming that I had always been the copyright owner of her drawings of my photos. I had not claimed any money, since this was more a matter of principle: but she did voluntarily make a generous donation to Summerhill School, for which I'm very grateful.
The image now appears on the Whitney website with the annotation "Rights and reproductions © John Walmsley".
In the process of defending my copyright I have learned a great deal about the law. For example: Jeff Koons found to his cost that there is no copyright in a copy. He instructed his artisans to make sculptures based on two photographs. He was sued in France and the US, among other places, and in both these cases the courts found he had infringed the photographers' copyright.
In France, ArtForum reported: "A Paris appeals court has upheld a 2017 ruling which found Jeff Koons guilty of plagiarism. It determined that Naked, a sculpture Koons created in 1988 for his 'Banality' series, copied a photograph of two naked children - a little boy and a girl holding flowers - titled Enfants, by the late French photographer Jean-François Bauret. The image was also published as a postcard in 1975."
In the US, as US law firm Owen, Wickersham & Erickson reports: "In Rogers v. Koons, the court had no trouble holding that Mr. Rogers' photograph qualified as copyrighted subject matter. Indeed, since 1884 courts have consistently held that photographs are copyrightable forms of artistic expression. Photographs reflect artistic choices of the photographer, including posing, lighting, perspective, and composition. In my experience, many visual artists are not clear on this. They think photographs are available for anyone to copy. This is not the law, however, and as this case demonstrates, it can be very risky to copy a photograph without permission."
I was surprised to learn that it's quite common for artists to copy someone else's work and feel this is OK. Where's the respect for fellow artists? Is there no thought that the creator of the original had put in much time, effort, skill, creativity and costs - and just might like to be asked and paid before agreeing to have their work copied?
What is so difficult about asking? That said, some artists do ask and are happy to pay the photographer's normal fees. That seems sensible, and allows both to benefit.
---
The editor adds: A further problem arises with the US definition of so-called "fair use". This is defined loosely: courts must decide, on a case-by-case basis, whether the use made of, for example, John's photo, is commercial and whether it affects the market for the original work. US courts have gradually extended the notion of a use being "transformative", ruling that such uses are "fair". So at first blush it's not clear what John's chances of success would have been in a US court, even with the new US Small Claims procedure.
In contrast, in the UK "fair dealing" is defined by a fairly exhaustive list of examples. In the UK, an infringing copy of a photo can by made of plywood and rolled steel joist.
This is part of the reason why the NUJ campaigns against the US legal term "fair use" and, indeed, against lazy use of the seductive term when what's at stake is "fair dealing" under UK law.
Experience of 'fair use' in the US
John Walmsley adds: There are companies that will chase infringements for you. These usually refuse to take on any cases involving education, because they see an uphill struggle which would likely end in a "fair use" ruling. A few months ago, one of these companies found a use by a US university, but declined to pursue it. Another company took it on and, within three months, had received a settlement of which I got about half - which converted to more than £1500. I do not know the exact reason why they thought this one was worth chasing, nor do I know why the university paid it so readily.
Embedding photos
The editor adds again: Further to confuse matters, above we reproduce the drawing of John's photo by loading the file from the website whitneymedia.org instead of saving it to our own site. In the jargon, we have "embedded" it in this page. The Court of Justice of the European Union has come up with different judgments that at first glance appear contradictory on whether embedding delivers the work to " a new public" and whether, therefore, it infringes the author's (photographer's) right to determine when it can be "made available to the public".
This confusion remains, therefore, in UK law too. Below is the drawing, hosted on our site, in case the Whitney copy moves.
Photography - copyright
advice in the Freelance Fees Guide
Tracking down pirates
Freelance Fees Guide